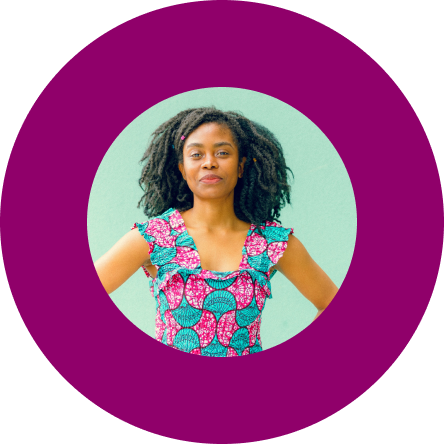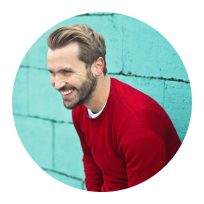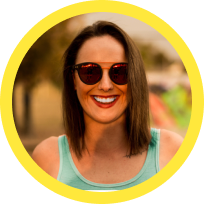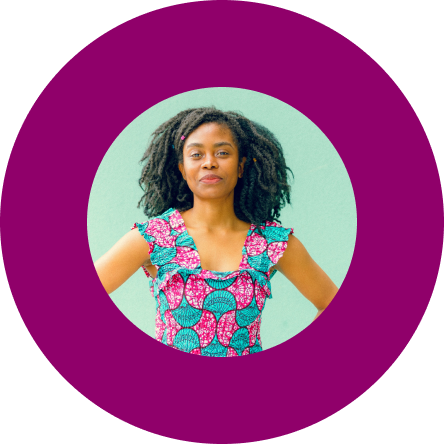 "I didn't know that I had a way to control the way I age.
Happy Cells has given me a new outlook on what 'getting older' means!"
- Felix M.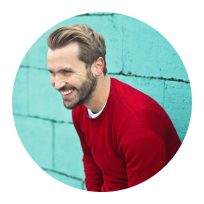 "It's like hacking the aging process.
Taking Happy Cells is equivalent to turning back the hands of the [Horvath] Clock. Google it."
-Ty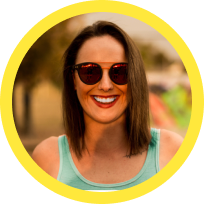 "Who knew aging happens from the inside out?
It's empowering to know I can take preventative steps with just one pill a day!"
-Rebecca D.
Long Live Your Cells
As we age, our newer cells forget how to be young. Happy Cells™ preserves the DNA that teaches these beginner cells how to be youthful again.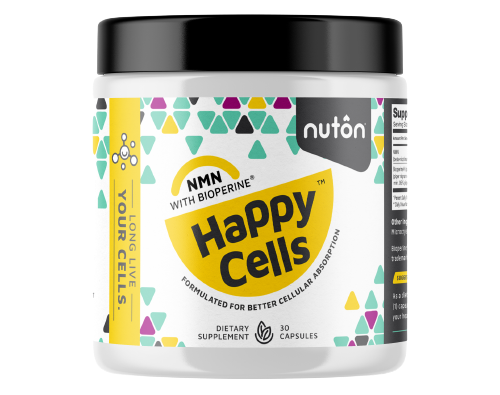 DEFEND YOUR DNA

Improve Your strength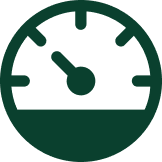 SLOW YOUR AGING
Boost your BRAIN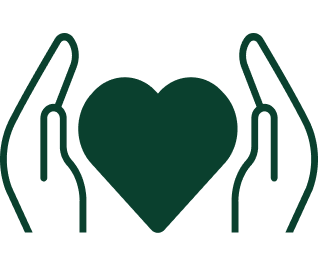 Protect your heart
DEFEND YOUR DNA
It's your DNA's job to tell cells how to clone themselves and as your cells mature, the replacement cells can set up shop already damaged. Help protect DNA with Nuton Happy Cells™ NMN to clone your youthful cell copies and live more vibrantly.

Improve Your strength
The health of our muscles grows ever more important as we age. With Happy Cells™ you can increase your energy metabolism, while experiencing better movement and stability.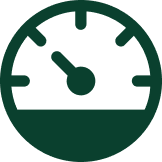 SLOW YOUR AGING
Now there's a way to take charge and preserve your youthfulness and extend those vibrant years. Happy Cells™ protects your cells from premature aging and promotes a healthier lifespan.
Boost your BRAIN
Give your brain more focus and clarity. 500mg of NMN helps preserve and repair DNA's protective caps, while 5mg of black pepper encourages absorption.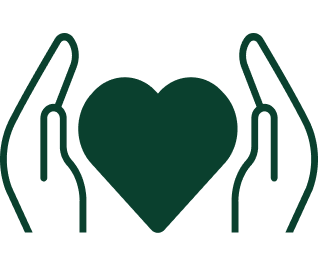 Protect your heart
NMN protects against numerous aging-related declines in vascular health, such as the stiffening of blood vessels.
Own Your Aging Process Today!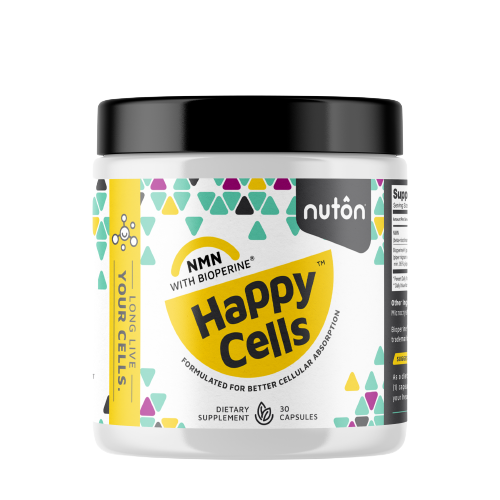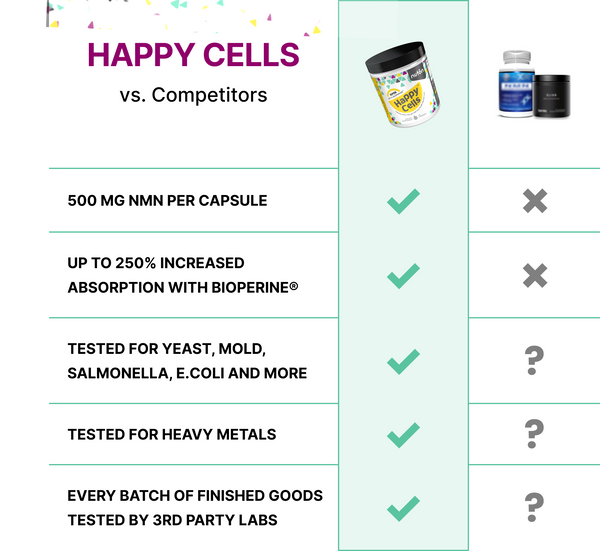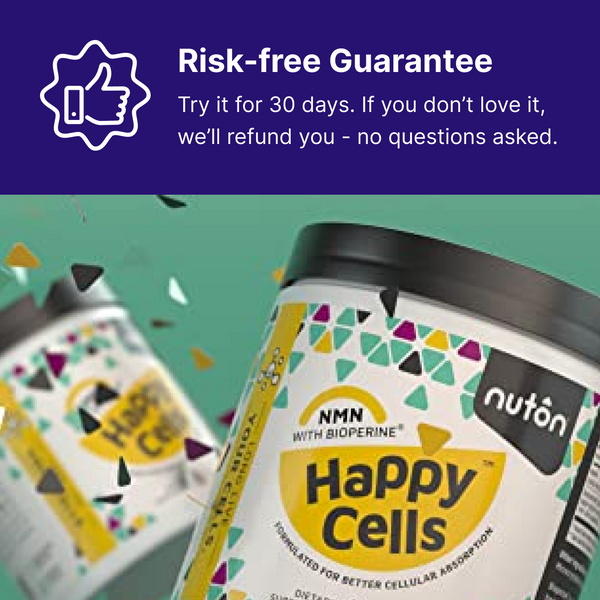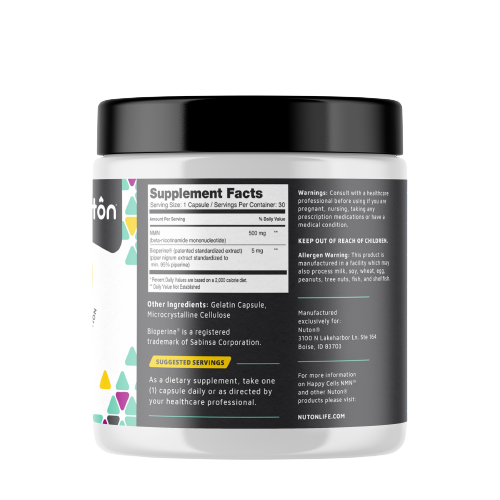 Free Shipping
Get free shipping on every order, always.

Money Back Guarantee
If you're not satisfied within 30 days, we'll give you your money back
Happy Cells™ Anti-Aging NMN with Bioperine
Regular price
Sale price
$39.99 USD
Unit price
per
Sale
Sold out
Supplement Facts
What Makes It Special:

Give your body and brain a boost while reducing the effects of aging at a cellular level
Supports DNA repair for renewed focus, energy, and increased metal clarity
Contains the lab verified full studied-dose of NMN (500mg)
Boosted with Bioperine® for up to 2.5 times greater absorption
Easy one-a-day formula to fortify your mental and physical wellness
Try it for 30 days. If you don't love it, we'll refund you - no questions asked
Happy Cells™ aced 3rd-party testing. Crafted in a GMP-certified facility, you can be confident every batch is ultra pure, potent, and tested for heavy metal and microbial contaminants
Happy Cells, Happy Customers
See what these verified 5-Star purchasers have to say about us.
Amazing Product
"I am absolutely blown away by this product I have only been using it for short times and already the benefits are amazing highly recommend it."
- Lashonda Hollman
Seems Good So Far!
"I seem to be generally happier and more refreshed. I'm really looking forward to seeing how they're working after a month or two. I think that will be even more telling!"
- Ashleigh Nelson
NAD+ Discovery
"I asked one of my colleagues, who is a Science teacher and she linked Superman and cells. She told me that we do age, but there is science that is helping to slow the process of our dying cells."
- Felix Marrero
Happy with HAPPY CELLS
Just finished a bottle, happy with the results so far. No side effects and feel more energetic. I was intrigued by NMN after watching a Joe Rogan video ft. Dr. David Sinclair and cellular longevity."
- David Spencer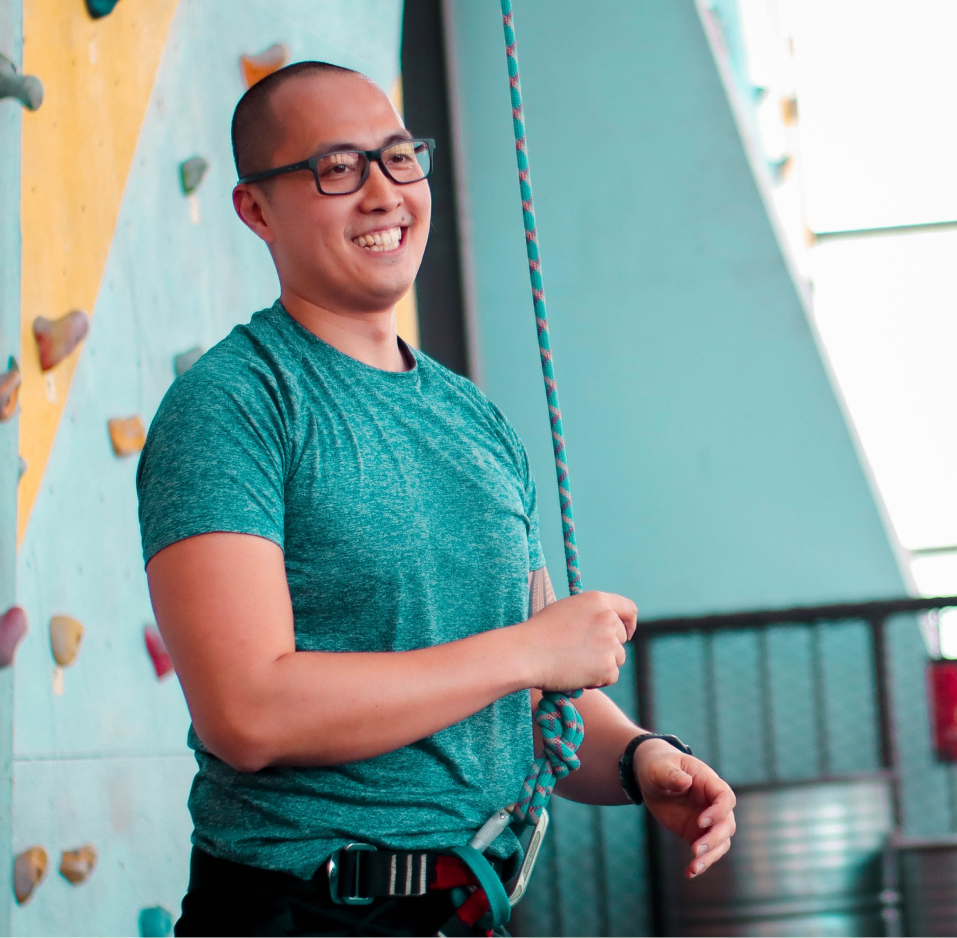 Just 1 Pill A Day
We've simplified the process. Most other supplements require you to take multiple capsules or pair them with other supplements. With Happy Cells™ you just need one.
Happy Cells
VS The Other Leading Competitors
Happy Cells

VS The Other Leading Competitors

Features
LEADING COMPETITORS

500 mg NMN per capsule

up to 250% increased absorption with Bioperine®

Tested for Yeast, Mold, Salmonella, E.Coli and more

Tested for heavy metals

Every batch of finished goods tested by 3rd party labs

Maximum strength one-a-day formula
Happy Cells™ aced 3rd-party testing. Crafted in a GMP-certified facility, you can be confident every batch is ultra pure , potent , and tested for heavy metal and microbial contaminants.
WE TAKE PRIDE IN QUALITY
All of our products are produced under strict quality guidelines and every batch is then submitted to 3rd party independent laboratories to be analyzed for: Purity, Potency, Yeast, Mold, Bacteria, & Heavy Metals
Click the button below to view your lab results.
Frequently Asked Questions
What is NMN?
NMN is a naturally occurring molecule present in all living organisms and is a direct precursor to NAD+ (converts directly to NAD+ when consumed).
NAD+ is vital to maintaining the health and integrity of our cells, tissues, DNA, and bodily processes. Declines in NAD+ levels is linked to various age-related disorders such as cognitive decline, cancer, and other metabolic diseases.
NAD+ cannot easily pass through the barrier of the cell membrane when taken by mouth. However, taking NMN can easily enter through these membranes and significantly raise NAD+ levels greater than taking it directly in supplement form.
What are the benefits of taking NMN?
So now that we've covered NMN and how it can easily enter through the cell membrane and effectively raise NAD+ levels, let's discuss in more detail some of the potential health benefits from taking NMN.
Protect DNA

Each time our cells divide, the protective structures at the ends of our chromosome, called Telomeres, begin to shorten damaging our genes and passing on flawed DNA to new cells. NMN lengthens these Telomeres and protects our DNA.

Mitochondrial Function

Mitochondria are the powerhouses of the cells. Without NAD+ the mitochondria could not power our cells, leading to cellular decay and disease.

Vascular Health and Blood Flow

Studies in mice have shown that NMN protects blood vessels from hardening and reduces plaque buildup in the arteries, promoting improved blood flow and circulation.

Increase in Muscle Endurance and Strength

Our muscles require a steady stream of nutrients to fuel its performance. NAD+ is critical in metabolizing key energy molecules such as glucose and fatty acids to supply our muscles with the fuel it needs.

Heart Disease

The heart requires a tremendous amount of energy to continually pump and circulate blood throughout our entire body. NAD+ levels are essential in providing the energy required to keep our hearts pumping.
How much NMN should I take per day?
500 mg per day has been shown to significantly and safely increase NAD+ levels.
Are there any side effects with NMN?
Currently there have been no documented side effects of NMN in humans.
Do scientists use NMN?
Yes, Dr. David Sinclair, a Harvard professor studying aging, openly talks about his health regimen and personally takes 1 gram of NMN daily.
What is Bioperine® and what does it do?
Bioperine® is a specialized extract derived from black pepper and is the only product sourced from this extract to obtain a patent for its ability to increase absorption of nutritional compounds. Bioperine® has also undergone multiple clinical studies to demonstrate its safety and ability to increase absorption up to 250% or more.
How is Happy Cells™ different?
Happy Cells™ provides a full recommended daily dose of 500 mg of NMN per capsule for an easy to use 1 a day formula.
Happy Cells™ includes Bioperine® which has been shown to increase absorption of vitamins and nutrients up to 250% or more.
Happy Cells™ tests each batch of finished goods via 3rd party independent laboratories for the following:
Purity and potency
Heavy metals: Arsenic, Cadmium, Mercury, and Lead
Yeast, Mold, Staph, E. coli, Salmonella, and more
Choosing a selection results in a full page refresh.